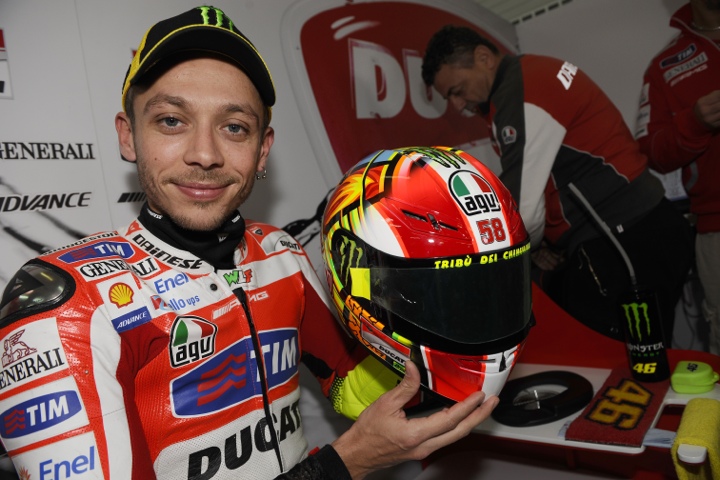 1. Valentino Rossi have jacket and helmet with 58 tribute number.
2. Loris Capirossi will have his last MotoGP here and he is riding his bike with number 58 (his real bike number is 65).
3. Kevin Schwantz will ride Marco Simoncelli's Honda San Carlo Gresini bike with 58 number for the 2-minute of noise ride before the start of the race.
4. Bradl has won the Moto2 champhionship when Marquez withdraws from the race due to injury.
5. Ducati team has its best qualifying and free practice here. At one time, Valentino Rossi was the number 1 on the time sheet, before Stoner breaks it in the final minutes.