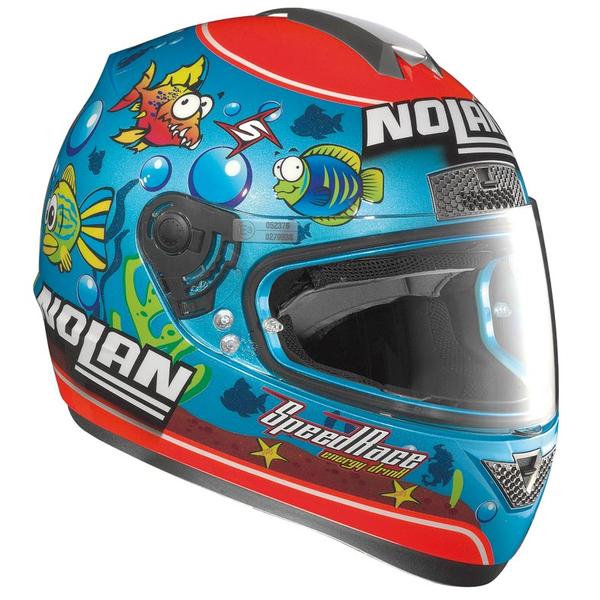 After I bought my first full-face helmet, I been searching for more full-face helmets to compare with it. I've found this high quality, made in Italy Nolan N63 full-face helmet that are said to be the affordable premium helmet. This particular N63 is being painted with special livery of Marco Melandri replica of the WSBK championship helmet.
It features new ventilation system, made up of an air intake located on the chin guard, a direct air intake on the front part and one on the upper part of the shell. This made more effective by the two rear extractors which facilitate the discharge of the hot and stale air.  At 1,400g total weight, this is one of the lightest low range helmet which beats the AGV K3 at 1,450g.
Also included is the Nolan Fog Resistant system, Microlock retention system and removable and washable inner padding.
At about RM750, this could the your first premium helmet in your collection. I have got mine.
via: http://www.fc-moto.de/epages/fcm.sf/en_GB/?ObjectPath=/Shops/10207048/Products/Nolan-N63-Melandri/SubProducts/Nolan-N63-Melandri-0001