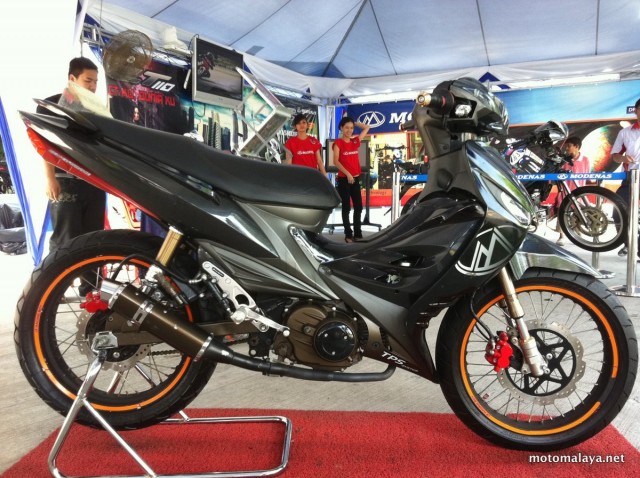 This is actually the first bike that caught my attention while I was at the Modenas carnival at GTMax in Shah Alam. This GT128 a.k.a GT135 in Greece is draped a lot of carbon fibre coversets with black overall colour. The wheel are clever as it uses stainless steel wheel which is different that the stock GT128 which comes in COM* (Comstar) cast alloy wheel.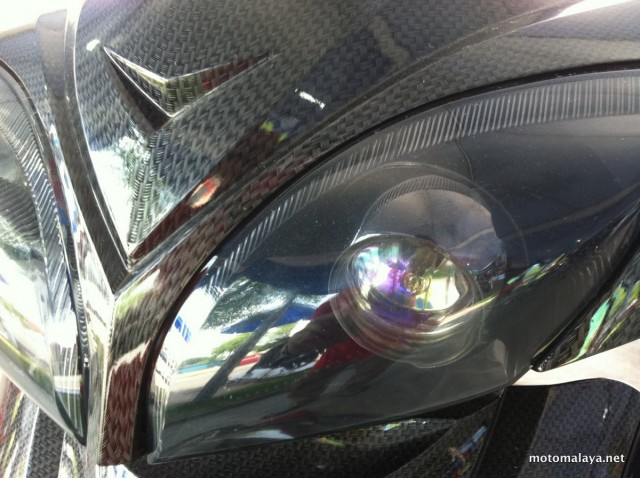 The front look of the GT128 looks like an owl already with the double lamp headlight, but with the addition of HID (high intensity discharge) light, it adds much meaner look and more 'life' to it. This HID headlight look very much the same like the one fitted to 2010 Yamaha YZF-R1. The reason this headlight is choosen is because it is compact and can save in weight.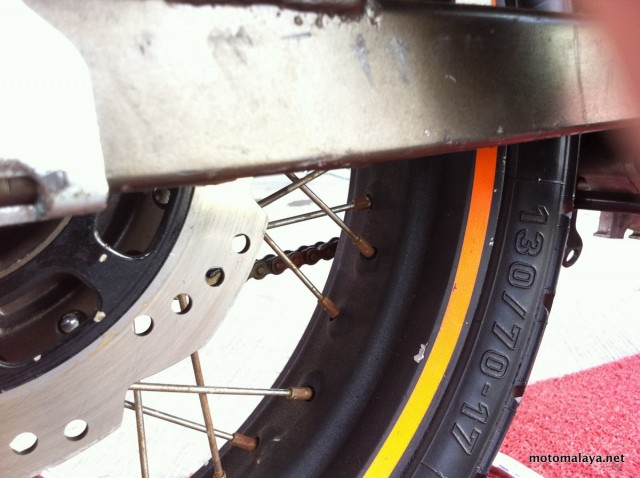 The tyre choosen for this bike is as large as it can be as the front tyre is fitted with 110/70-17 and 130/70 for the rear rubber. It looks great! I think this bike is going to take corners easily with full confidence by the rider. Also, using wide and large tyre can give better protection from being punctured by the debris on the road.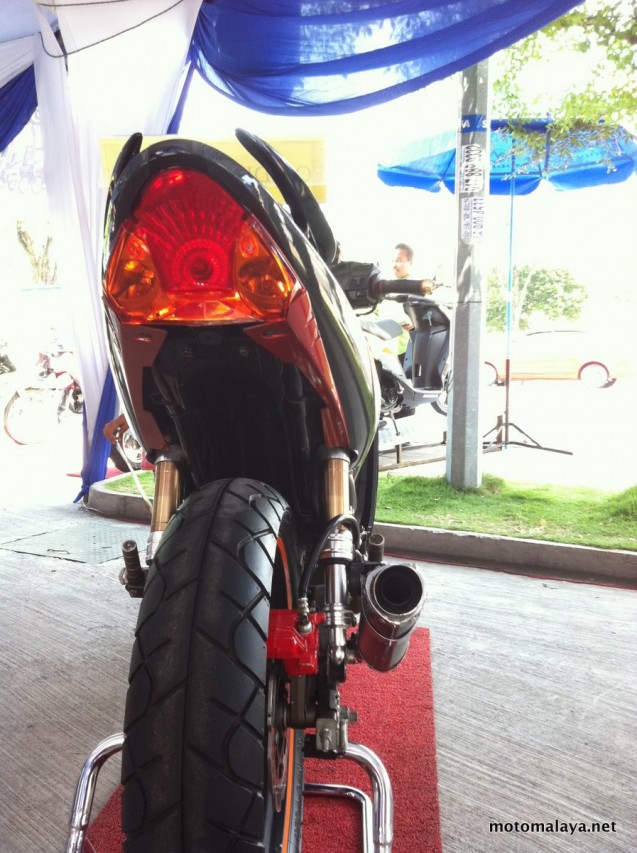 The rear fender has been eliminated and this give way for more big fat tyre view with sporty looks.
More pictures inside the gallery below. Click to enlarge!