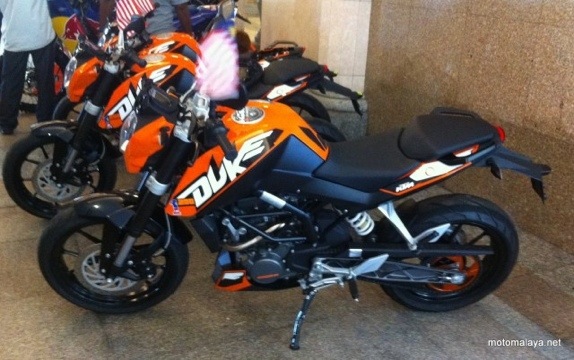 KTM Duke 200 has been launched in India and the price for it has been released. It is at Rs. 1,17,500 which then can be literally converted into IDR21million. TMCblog has adjusted the price and it might be price at IDR31million(maximum) there. Then, what about the price estimation here in Malaysia?
Earlier, we have been noted that the price of the KTM Duke 200 might be priced below MYR20k and some has rumored that it might as low as MYR18k which place it a great contender for Honda CBR250.
But wait, IDR31million converted to Malaysian Ringgit is MYR10,574.35 only. If we take the price from India that is Rs1,17,500 directly converted Malaysian Ringgit, it is just at MYR7,218.95. That's looking cheap.
We in Malaysia are waiting patiently for the official pricing by KTM Malaysia.