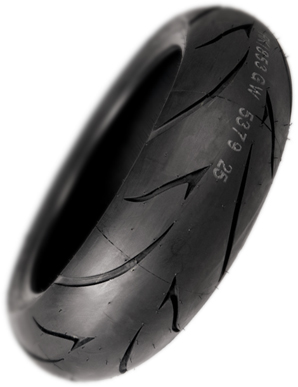 I have 3 things to tell you about Shinko motorcycles tyres:

Shinko 011 Verge Tyre Introduction
3 more videos of stunts done with Shinko Motorcycle Tyres after the jump

Mid Winter GRs Finest


Joey Tobolic Individual Freestyle Final Round at 2011 Daytona AFS


Shinko Test Adrian Hampton with Apex 010 Tyres; notice the extreme lean angles performed using this tyre
Shinko superbikes motorcycle tyres are available in these sizes:
120/60ZR17 Front
120/70ZR17 Front
120/70ZR18 Front
160/60ZR17 Rear
170/60ZR17 Rear
180/55ZR17 Rear
190/50ZR17 Rear
200/50ZR17 Rear
Prices are estimated 120/60ZR17 Front RM300++, 120/70ZR17 Front RM300++ and 160/60ZR17 Rear RM500++.
(This is superbikes tyres, that's why it is expensive than the moped tyres that I always see).
Note: Infomercial is the new category that writes about a product review as requested by the sponsors. Thanks to Shinko as our supporter and believer!