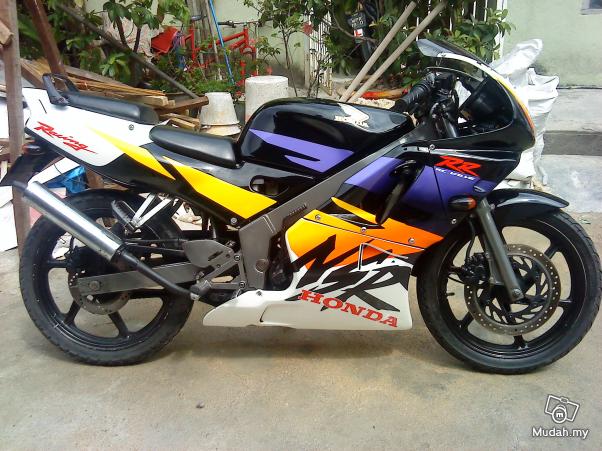 Before the Honda NSR150SP make its appearance in 2002, the Asia world are dominated with the older sibling that is the Honda NSR150RR. RR stands for 'Race Replica' or is it 'Race Ready'?. At that time, Honda dominated the Motorcycle Grand Prix by winning almost every races by the rider, Mick Doohan, with his NSR500 bike. NSR are nomenclature used by Honda for its 2-stroke bike. This means that the 90's are the heaven of 2-strokes bike along with the recognition in the racing world. But now, there are fewer and fewer 2-stroke bikes involve in racing and much more fewer are going to be produced. Luckily, Aprilia still holding on to produce the RS125.
Europe Union has stopped the import and production of 2-stroke bike above 50cc in 2003. That leaves a lot of biker in Greece, UK and many more not to enjoy the need for speed of these great bikes.
In Malaysia, this bike is still available in used condition. As pictured above, I have found one in immaculate condition on mudah.my at RM5500 which is reasonably priced, but could be cheaper.
While reading on the net about this bike, I have stumbled upon this blog which blogs about NSR150RR. Also, read this one too.