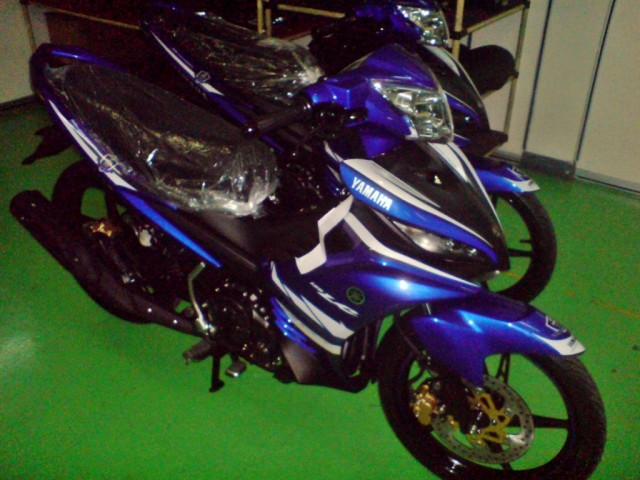 The details of the 2011 Yamaha 135LC GP Edition are now getting clearer now. We can see that the exhaust protector are painted black. The wheel lining is now in blue colour, the previous 'normal' edition of ES are painted in red. The rear foot peg bracket are painted black, which is previously red.
Desirable. Purely desirable.
Very big thanks to Hasni Fitri for the pic!