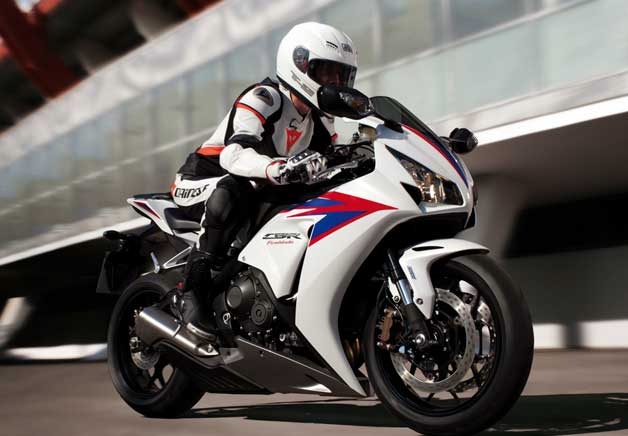 Today, Honda officially unveils the 2012 CBR1000RR Fireblade, celebrating 20 years since it was first launched as the CBR900RR in 1991.
The new machine was revealed simultaneously at two world class racing events: the Le Mans 24 hours round of the Endurance World Championship in France, and the eleventh round of the 2011 World Superbike Championship in Imola, Italy.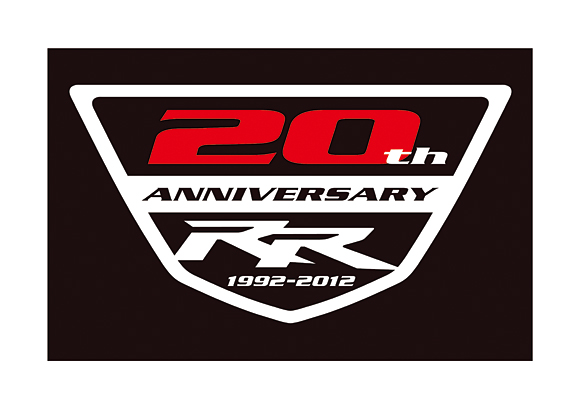 On hand to unveil the new machine to race fans were John McGuinness, racing at Le Mans for the Honda TT Legends Team, and Jonathan Rea, rider for the Castrol Honda Team in the World Superbike Championship.
John McGuinness, winner of 17 races at the Isle of Man TT, commented:
"I've got a real soft spot for the Fireblade. I've ridden it in many different racing events over the years and had a lot of success with it. In fact, some of the most memorable moments of my career have been on the Fireblade – from TT wins to this year in the World Endurance Championship. Unveiling the new model here at Le Mans is pretty exciting and I'm honoured that I was chosen to do it. It's great that all the thousands of racing and Fireblade fans around the world will now have the chance to see it for real."
Jonathan Rea, rider for the Castrol Honda World Superbike team:
"I feel like I have grown up with the Fireblade. It's such an iconic machine and it's an unbelievable feeling being the man to actually reveal the latest version. It really looks fantastic and I can't wait to get my hands on it."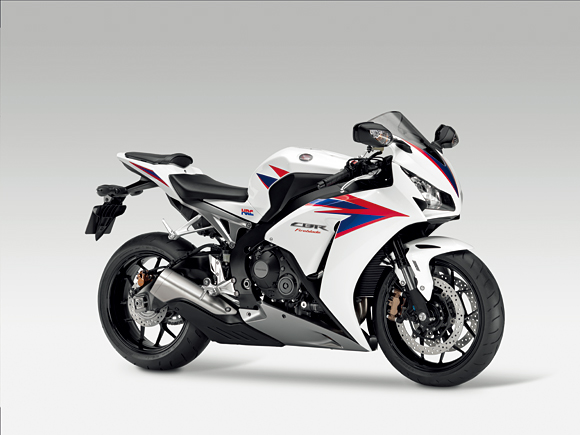 Hirofumi Fukunaga, LPL for the 2012 CBR1000RR Fireblade:
"This is a model allowing all super sports bike lovers, including the most experienced, to savour the joy of owning the CBR1000RR Fireblade, while at the same time feeling more fun in sporty riding and more joy of riding than ever before, whether it be on winding roads or at a circuit."
(LPL = Large Project Leader, leader of model development)
2012 CBR1000RR overview:
New styling package
New nose, layered main fairing and a tail section bring a more aggressive and a dynamic look to the 2012 CBR1000RR.
New front and rear suspension
Introduced for the first time on a production motorcycle, an advanced new rear shock uses a double-tube design to ensure smoother and more accurate response, superior damping and improved traction. The 2012 CBR1000RR also features inverted 43mm telescopic front forks with Showa's Big Piston technology, offering improved damping, increased front tyre grip and better stability under braking.
Revised fuel injection settings
New fuel injection settings for the 999cc inline-4 engine, make it even smoother and easier to use, particularly at smaller throttle openings.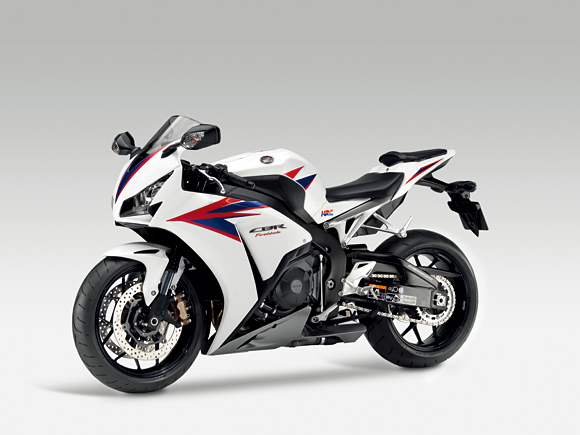 New 12-spoke wheels
Stunning 12-spoke cast aluminium wheels provide more consistent rigidity to work with the new forks to deliver improved handling.
Enhanced instrumentation
The new CBR1000RR Fireblade uses a multi-function LCD instrument panel now with lap timer, gear position indicator, plus tachometer with 4 modes of display.